Virtual Class Training
The training will take place in live virtual format. You can attend the training from any location by using web conference tools. 
5% discount is valid when you apply 30 days before the training.
Course Benefits
Advance your career in quality code development, coding standards, static and dynamic analysis methods
Learn best practices and international standards on code quality, one of the most overlooked topics in software projects
Get an idea of ​​how to improve quality in Green-field or Legacy projects, how to set the right goals
Learn about sustainable, secure and high-performance coding methods as well as writing working code
Who should attend?
Software Engineers
Software Architects
Software Development Managers
IT and Enterprise Architecture Managers
Technical Test Engineers
System Analysts
Project Managers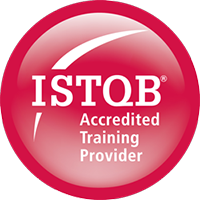 International Code Quality and Code Analysis Training
Register now!
Other Test Trainings
Here are some of the other test trainings that you may be interested in: