Virtual Class Training
The training will take place in live virtual format. You can attend the training from any location by using web conference tools. 
5% discount is valid when you apply 30 days before the training.
– Basics of Performance Testing
– Determining Performance Test Metrics
– Determination of Performance Acceptance Criteria
– Determination of Critical Load and Stress Levels
– Selection and Use of Performance Test Tools
– Creating Performance Test Scripts
– Creating Performance Test Data
– Determination of Performance Load Scenarios
– Running Performance Tests
– Analysis and Verification of Performance Test Results
– Interpretation of Performance Test Results and Planning of Healing Action Steps
– Risks, Problems and Suggested Solutions in Performance Tests
– Applied Web Performance Test Study with Apache JMeter
– Applied Mobile Performance Test Study with Apache JMeter
– Database Performance Test Study with Apache JMeter
– Inclusion of Continuous Integration of Performance Tests with Jenkins
Course Benefits
Improve your skills with hands-on methods for performance testing
Increase your practical and theoretical knowledge in the field of performance testing
Demonstrate and practice exercises in training designed as a workshop
Who should attend?
Test Engineers
Quality Assurance Specialists
Business Analysts
System Analysts
Programmers
Software Experts
Project Managers
Corporate Architecture Experts
Software Architects
Trainer Profile
Keytorc's internationally certified trainings are provided by consultants specialized in software development and testing. Keytorc instructors, who stand out with their academic careers as well as their sectoral experiences, convey the rich contents of the training with interactive methods.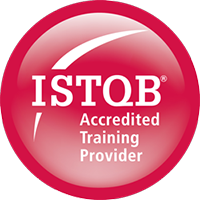 International Performance Testing Training
Register now!
Other Test Trainings
Here are some of the other test trainings that you may be interested in: